Over the last few years, all major UK cities have been under some level of new construction with the demand for city living being higher than ever.
Over the last few years, all major UK cities have been under some level of new construction with the demand for city living being higher than ever. The desire for convenient urban living with sought after skyline views is the top of many working professionals wish lists.
Living in the centre of some of the world's most desirable cities is surely appealing; they have a whole array of the best restaurants and bars just on the doorstep, and are a stone's throw away from the UK's largest companies offering every possible convenience.
With a new urban home, new modern heating is a priority requirement. When opting for contemporary designer heating, our flat panel and oval panel vertical radiators are an excellent choice and are available in both single panel and double panel options to cater for apartments of all sizes. As well as being super-efficient at warming up your living area, they cosmetically look fantastic.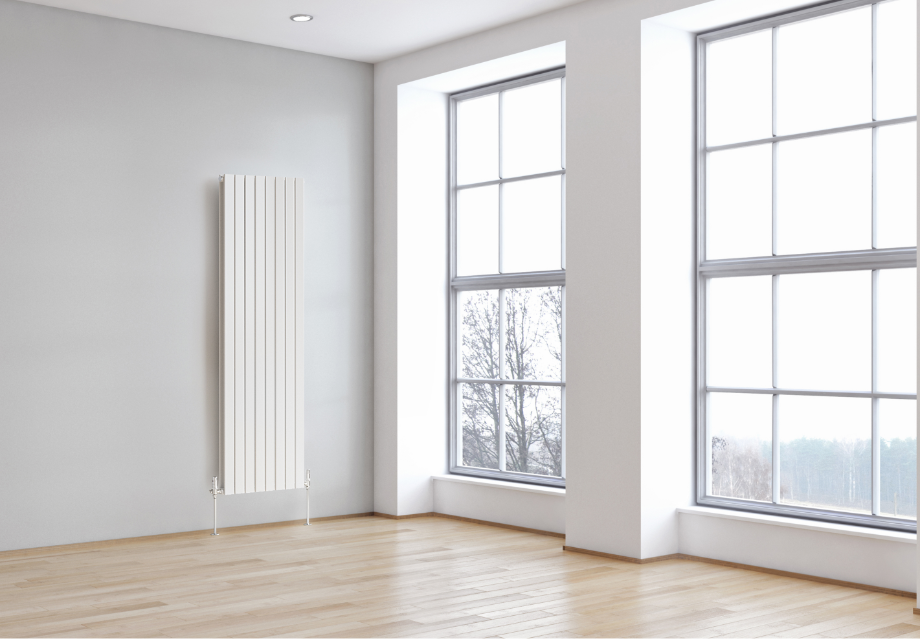 At Radiator Outlet we offer a large selection of modern designer radiators with colours to suit all individual tastes. From white to anthracite and a rich shade of black, Radiator Outlet's selection of radiators are guaranteed to match with all décors. As well as a great selection of colours to choose from, we also stock an impressive array of sizes, so whether you are shopping for an open living space or more compact rooms, we have something for every city home.
Radiator Outlet's vertical radiators are very popular for apartment homes. With city apartments generally being much more compact than houses, they will save you space without any compromise on heat and with the fantastic choices we have available at Radiator Outlet, they will be viewed as a standout furniture piece rather than a boring old radiator.
Another popular development in city centres is the conversion project of old mills and listed buildings which are transformed into luxurious apartments. These developments generally don't offer the same views as the modern skyline apartments but are perfectly suited to individuals who prefer surroundings with a little more character. These regenerated homes offer beautiful authentic interiors that retain a vintage/industrial feel, whilst still offering all the benefits of urban living with their proximity to city centres. For this style of apartment, our traditional range of radiators are the number one choice.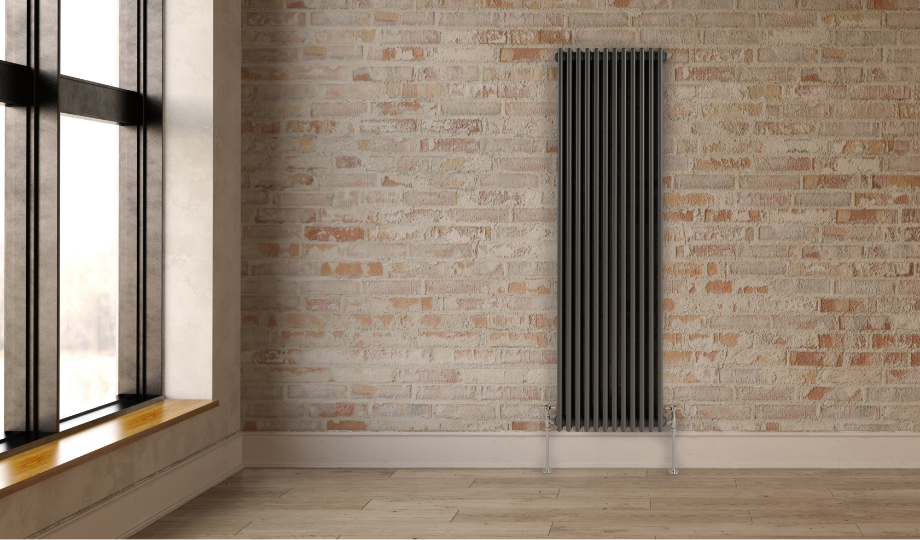 When opting for vertical column radiators for your brand new or restored apartment, paying attention to the smaller details such as matching valves and accessories is worthwhile.
We find our chrome pipes and traditional wooden top valves are the perfect match with all our vertical column radiators to create the ideal uniformed look. As well as our wall hugging designer radiators, our electric heated towel rails are the quintessential addition to any apartment en-suite, so be sure to check out our popular bathroom category.
Are you currently looking at renovating an apartment and struggling for heating options? No problem: simply get in contact with us at Radiator Outlet and we can help you chose the correct radiator for your new modern living space.